One thing I always liked since I was a kid is buying and reading magazines about geeky and nerdy stuff: computer magazines were a huge source of information during the '90 (I mean, they were the only source of information, you know, I'm an old guy…). When I discovered "Computer Music" magazine I was completely blown away by its format: a fresh approach to making music with computers. And trust me, it was not so easy as it is now, even just 10 years ago (ok, maybe 15…).
Computer Music gives you a lot of tips on how to get the most out of your setup, it features a lot of reviews about gear and plugins, interviews with the best producers, in-depth tutorials and so much more. But the reason why I'm writing this post about it is the tremendous amount of good quality plugins they give you when you buy an issue. Guys, it's unbelievable. If you buy a print copy you'll find a dvd full of amazing stuff, but you can access that content even with a digital copy that you can find nearly everywhere on magazines digital outlets: you buy your copy, you create your account on their repository on FileSilo.co.uk and you'll get access to all the extra-content: tutorial files, videos and, above all, plugins.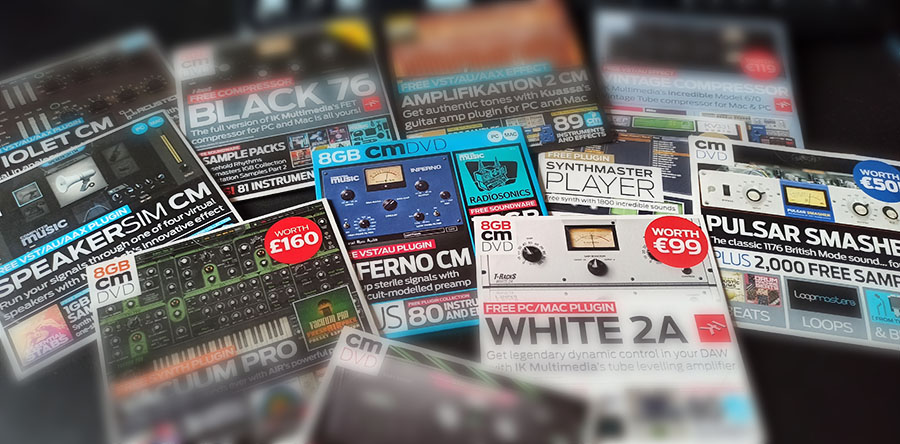 They have special edition of famous plugins, specifically developed for them and you can use them on you projects forever, just buy you copy of the magazine and they're there for you. But that's not all: they also give a lot of full featured plugins by amazing software houses. It's insane.
I'm subscribed to the magazine for a couple of years now, honestly sometimes I think there's too much for what I really need, but you know, it's so great to receive the magazine right to your door! Get over you favourite digital outlet and buy your copy of the magazine, I'm sure you'll find at least a couple of very good plugins inside that will become "go-tos" in your plugins effect chains.